The ONE MLM System To Rule Them All Is Here!
Find out how This system will help you Achieve the Goals and Dreams you've been Pursuing, while Working from Home & 'On the Go'. Our Idea makes Multiple Streams of Income Possible; Our Approach makes it Realistic to Reach!
"It's About The TEAM not The COMPANY!!!"
Please Watch Our entire Presentation - we have a Better Approach to Making Money in the Network Marketing Industry. As the clock ticks down you will see even MORE information about Our System, Our Team and Our Idea..
Get Started Below!! Please Finish listening to this Video before You Get Started
This system was created with YOU In mind. We know what it's like to see yourself achieving your financial dreams through the MLM INdustry, and yet struggle to make any REAL money with it. We know why you're not making money, and can teach you the simple lessons you are missing, that will take your business (and life) to a new level.
OUR system will help educate you on the MLM Industry. Our System will properly prepare and position you to take advantage OF what's happening in it now, and into the future.
An Official Introduction To the One MLM System ...
MLM has changed. The internet has turned the MLM Industry into a very chaotic place, where new and shiny objects seem to roll out every single day. As more and more "Opportunities" spring up it becomes more and more important for Professionals to come together, and prepare themselves AND their organizations for what is happening.
Most leaders are only looking out for themselves ... thinking it's better not to empower their teams with 'too much information .... education' - We feel differently about this.
We started sounding the alarm in 2010 when launching the TopnetworkersGroup - that no longer should we put our loyalties with MLM Companies or Affiliate Programs. No Longer Should be shout about how much better our company is than the next ...
Gone are the days of building a team in One program and really expecting to keep your team together over a long period of time. It cannot be sustained!!
MLM Distributors in companies that sell the same products are often at war with one another over who's product is better; While Distributors from companies that sell different products or services are arguing that their products and services are better to sell. As more and more Companies arise, the ones who suffer are the people who are battling over who's company is better. As their downline leaders continue to leave - in attempts to be FIRST in the brand NEW Company that just came out. It has become a never ending cycle ... and This ongoing process is NOT stopping anytime soon.
In 2014 (and beyond) We Will See THOUSANDS of new MLM Companies which WILL Further divide those of us who UNDERSTAND The power of the MLM Business Model.
OUR TEAM has the opportunity to ensure that WE BENEFIT from what is happening; while OTHER TEAMS will suffer, and often will break apart because of it.
Here's what I mean - Specifically.
The MLM Business Model can be applied to any company that wants to sell a product, or a service. This explains why so many MLM businesses have sprang up in the past 2-3 years. Literally any product or service can be moved for any company, by using an MLM Business Model to do it. The Internet has made it even easier for businesses to use MLM.
So it's silly for you and I to argue over who's MLM Company is better.
What matters going forward is, Who's MLM Organization is Better???
Through TopnetworkersGroup - OUR MLM organization will be able to Make money in SEVERAL MLM Companies because we are focusing on what Truly matters - and that is on Building our Distribution "Network" - Building our TEAM and teaching each member of our team, the importance of building THEIR network, within ours.
We are a team, not a company - However - IF we were a company, we'd be nO different than an MLM COmpany that sells Multiple Products and/or Services under ONE company roof. For example, Some MLM Companies sell telecommunication services and also offer health and wellness products - giving their distributors the ability to earn 'multiple streams of income' - with One Company.
The problem with this is, if That company goes OUT OF BUSINESS - there go all of your Multiple Streams; With OUR SYSTEM We address this problem, by using MLM Companies and Affiliate programs "like" products and services for OUR distributors.
If One of our companies happens to go OUT of business; We all are making money in Several Other Companies, and can easily Replace the one that went out of business; Our network and team stays in tact; Our Income continues to flow.
As a member of Topnetworkersgroup - YOU will be building your NETWORK.
Our Current Programs Found Inside of Our MLM System
FREE Level Programs - Required to Unlock our Dynamic and Powerful MLM Training (literally some of the best MLM Training Online)
Additional FREE level Programs - Highly Recommended but Optional.
Use our FREE LEVEL To start building your NETWORK and to begin pulling in Residual Income, simply by USING the products we provide ON This FREE Level. We have taken away all excuses - You can no longer say that you need money to make money. NOW you just need to GET STARTED - Once you unlock our Required FREE programs, you will get some of the BEST MLM Training Online - Teaching you the Basics of How to Sponsor.
Once you're making $10-$20/mo - We recommend Investing in our Next Level
$10 Level Programs -
Follow YOUR sponsor and business partner into these PROVEN $10 programs
USE our $10 Affiliate Programs to start Making Real Money With Your network. These programs are powerful and proven to pay out. If you BUILD IT, you will get Paid every single month. We feel both of these programs offer great Value to our Members. You can choose to participate in ONE or BOTH of these programs; Together you can earn up to $100,000 Per MONTH in Residual Income, with these Two Powerful $10 Programs.
$50 Level Programs -
Follow YOUR sponsor and business partner into these PROVEN $50 programs
Use our $50 Level To EXPLODE Your Income. Participate in One or MORE of these programs, and as your Network follows you into these programs as well, Everyone Wins. Each of these programs provide Extremely value to members of Our Team. Each of them also provide a Serious Income Opportunity for our Members. Many of these programs allow Members of our Team to partner up with other MLM Distributors who may already be in ONE of these programs - but is still lacking the Training, and the TEAMwork that is REQUIRED for success in our Industry - We recommend using your Income from the Free and $10 Levels, to Fund this level - programs up to or under $50/mo
$100 Level Program -
Follow YOUR sponsor and business partner into this PROVEN $100 program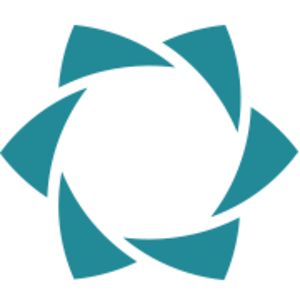 Use our System to Generate $100 to $300 per month in Residual Income, so that you can afford to participate in our $100 Level (Our Highest Paying Affiliate Program) - We have taken away all of the excuses - If someone cannot afford it, we'll help them create the money they need, to succeed. You're being invited to join our Special Movement Now!
All of these Programs Can Be Replaced at any time - NEW MLM Companies or Affiliate Programs can be Added anytime
However BEFORE a company is even added to our System- it has been tested out, Often for several months, by Leaders of TopNetworkersGroup to make sure it's a legit income opportunity. We make sure these companies pay out, when they are supposed to pay out
NONE OF these companies matter as much as OUR LOYALTY To one another; The TEAM brings value to the company; not the Other way around. The STRONGER our loyalty is to one another, the more Success We Will Have in anything we do while working as a Team ... Together WE have POWER.
MOST of the people in MLM Today have that entirely backwards.
They give all their Power to the MLM Company that they are in; They decide their only Power comes from having a Good PRoduct or a Popular Service and So they often JUMP from one company to another without any loyalty to any of the business partners they sign up with. They view themselves as FREE AGENTS instead of Business Partners ...
In other words ... they are building WEAK Networks with WEAK LINKS in the chain.
That is why MOST PEOPLE in MLM today, are broke, and will continue to be broke;
OUR TEAM is positioning themselves for REAL Financial Freedom, that will Last for several years to come. Why? Because you're joining a TEAM, not a Company....
Please Do NOT JOIN our Team To be A Weak Link
Sign Up to HELP us Grow MLM 'the Right way'
Your Sponsor and Business Partner with TopNetworkersGroup is topnetworkeral
They may or may not be participating in all of the programs you see on this page. You will be prompted to Contact THEM If you'd like to participate in a program they are not in. Our system is designed to Tap-Root For you - and help you build a team of people even before you're ready to join a program - If you BUILD IT NOW, they will COME.
The One MLM System puts YOU in the center of the most powerful business model man has ever known. The network marketing business model enables individuals to accomplish much more than they ever could on their own. The business model itself requires that people learn ideas and concepts that will transform them as people first, and that will result in a financial break through that very few people on earth have experienced up to this point in time. The Power of the Internet has ushered in a new era in the Network Marketing industry, known as the 5th Wave. This is the beginning of the golden age of Opportunity, and our team is positioned to take full advantage of this moment in time. You are invited to position yourself, to work with us; and benefit.